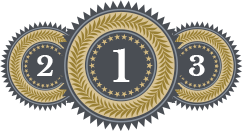 Principally domiciled in Lagos, Nigeria's commercial Capital. Habeeb Oredola and Associates is a top-tier full services law office focusing on corporate and commercial law practice. Our seasoned legal team achieve timely and cost-effective solutions to clients' legal and business needs.
We have the breadth and depth of experienced attorneys to handle demanding and complex litigations, without losing sight of the need to provide responsive representation.
As a fully integrated partnership, we pride ourselves as dependable, competent and diligent.
We believe that communication is the cornerstone of effective representation; we always keep our clients closely apprised of all legal developments and sector trends while forging an enduring relationship.
At Habeeb Oredola and Associates, we understand the rigours of setting corporate milestones and achieving them. We are committed to client care and building long-term relationships towards clients set goals and timelines.
We aim for complete candour with clients, with respect to both the merits or otherwise of their case and the prudence of pushing forward. Our legal team strive to develop forward looking and innovative strategies to help our client
resolve their problems and meet their peculiar objectives in a positive and responsive manner.
PRACTICE AREAS
COMMERCIAL AND CIVIL LITIGATION
ALTERNATIVE DISPUTE RESOLUTION
FOREIGN DIRECT INVESTMENT
PRIVITISATION ,CORPORATE RESTRUCUTRING & PROJECT FINANCE
CORPORATE GOVERNANCE, COMPANY SECRETERIAT & LEGAL SERVICE
"The leading rule for the lawyers, as for the man of every other calling, is diligence. Leave nothing for to-morrow which can be done to-day